I would like to offer my deepest condolences to those who have lost loved ones to COVID-19 and may the souls of the victims rest in peace. I would also like to express my sympathies to those who have been affected by this disease. At the same time, I would also like to pay my respect and show deepest appreciation to essential workers for their hard work. We will do our best to get society back to normal through our business and support activities.
We are a research and development manufacturer that realizes "This is what I wanted!" ideas through manufacturing and services on an axis of "beauty/food/building". Now, the world is about to make a great change. I believe that it is our mission to face up to these changes honestly, protect people's lifestyles and health, be friendly to the environment, and make future mobility society and lifestyles more prosperous.
It has been over 70 years since our foundation in 1948, during which time we have contemplated how to make people's lives better while thinking about people, companies, cities, society, and the earth. To fulfill our mission, we will continue to refine our creative and development abilities. In addition, we shall take up the challenge of combining manufacturing and services at a higher level by leveraging our complete business package, from manufacturing to sales to after-sales services. We will be further committed to exceed customers' expectations, and provide customer value that is one step ahead.
We thank you in advance for your understanding and continued support for MK SEIKO.
July 2020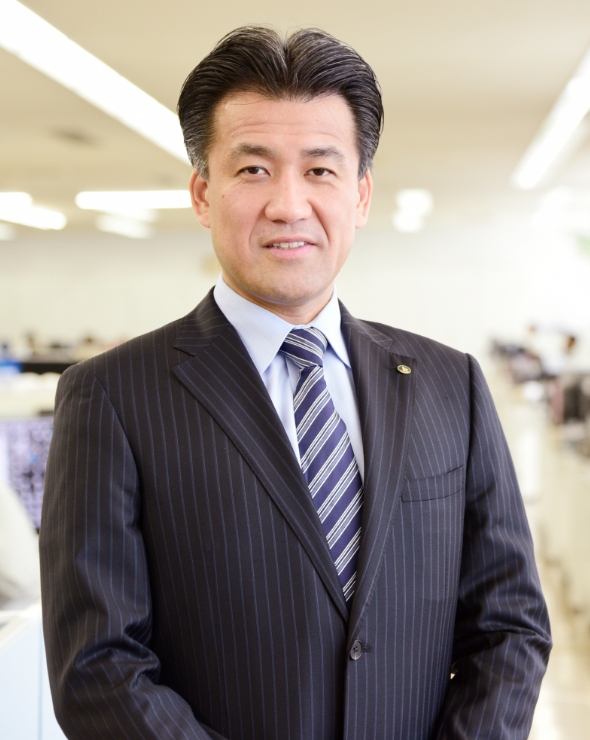 President
Shoichi Maruyama